discover yourself through your body language​
Body language is a powerful tool for understanding yourself and the people around you. By understanding and observing the body language of the hands we can access an unfiltered and often unconscious information about one's state of mind.

A "mudra" is a symbolic hand gesture used in Hindu and Buddhist ceremonies, statuary, and dance. Mudras are also a movement or pose in yoga, thought to bestow a specific energetic alignment based on how the hand or body are positioned.

Kinesics is the study and interpretation of nonverbal communication related to the posture, gesture, or movement of any part of the body or the body as a whole; in layman's terms, it is the study of body language.
Modern anthropology and psychology have observed ways in which people use their hands to signal and communicate (think of the "OK" sign in the US, or the rude gesture using the middle finger, as examples).

​The Modern Mudras methodology brings all of these areas of study together, observations of the meanings of gestures and the use of the hands as a rubric to analyze gestures as a way to access our unobserved motivations.
Book a session
- 50min coaching sessions will teach you the Modern Mudras theory and ways to put the bio-feedback of your hand gestures to powerful use in your life.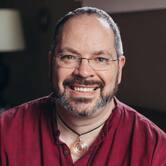 ​About Jim Barker
Jim compassionately helps people navigate life issues through self reflection and improvement. Jim is the originator of the Divine Hand Method of palmistry, which incorporates Modern Mudras into the practice. Jim has studied hands and hand gestures through a metaphysical and social science perspective for over 30 years. ​Jim is also a spiritual counselor, ordained minister, and a student of many self-improvement methodologies, including Motivational Interviewing, Holistic Peer Counseling, Leadership theory, Humble Inquiry, Pure Coaching, among others.
​